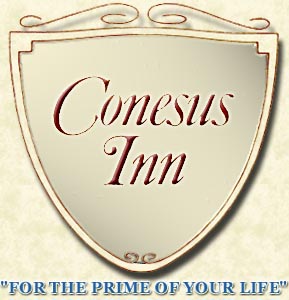 For over 40 years the Conesus Inn has been a landmark in the Rochester area. Located on the Conesus Lake, the restaurant touts "World Famous" prime rib which is slow roasted and carved to order. Using an old English formula, each slice is guaranteed to be perfectly aged, roasted and tender. In addition to prime rib, the Conesus Inn also serves seafood and chicken and has an extensive wine list. Chef and owner Roy Scardilla has spent his career fine tuning the menu and wine list, so that patrons have a delicious meal worth recommending or revisiting.
Scardilla has been a user of ChefTec for four years and one of our first ChefTec PDA BarCoder customers. In fact, the ordering feature on the BarCoder was developed through the comments and suggestions of Scardilla. He helped us recognize that many operators focus equally on ordering as on inventory, and using the bar code scanner for ordering would save them an enormous amount of time and headache.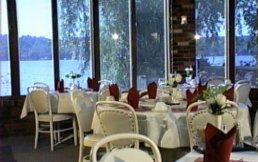 "I have put the bar code labels on the shelves where my inventory items are, and for the first time in 40 years all my inventory is accounted for," said Scardilla. "The capability to create orders through the scanner is a tremendous help to me. Before the ChefTec PDA BarCoder I would spend hours creating orders. Now it is done with a few clicks."
At the Conesus Inn there are over 3,000 inventory items. Part of Scardilla's daily routine is to spend time with ChefTec generating orders. Keeping track of product codes and prices for various purveyors is a challenge that Scardilla can meet with the help of ChefTec. Using ChefTec for ordering also allows him to easily keep track of fluctuating vendor prices and the impact on his bottom line.
"Having ChefTec experience should be a prerequisite for working in the foodservice industry. Similar to Microsoft in the business world, ChefTec should be the foodservice industry standard. It is a great tool that helps operators save time and is as necessary as knifes or whisks to a chef, " said Scardilla.
The Conesus Inn is located at:
5654 East Lake Road
Rochester, NY
For reservations, please call 585-346-6100
Website: www.conesusinn.com



---
Culinary Software Services, Inc. • 1900 Folsom Street • Suite 210 • Boulder, CO 80302 USA •(303) 447-3334
Copyright © 1995-2003 by Culinary Software Services, Inc. All rights reserved.