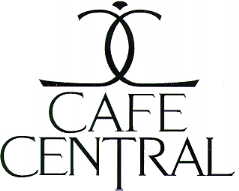 Elegant, high end, distinctive. Three adjectives which wrap up Café Central, El Paso's premier white table cloth dining location. With a main dining room seating over 120 and two large private dining rooms, Café Central caters to its guests to create a special experience which attracts everyone form the average diner to dignitaries.
"Last week the Texas Democratic convention was in El Paso. All 6,000 visitors made it through the restaurant at one point or another," said Michelle Roetzer, Executive Chef. "Having that many people at once was a challenge, but with our extensive menu there was something for everyone."
Extensive is an understatement. The menu at Café Central is creative, innovative and refreshing. According to Chef Roetzer the menu is indicative of everything she likes to eat. Keeping things fresh and exciting in the kitchen is what she aims for, and after six years at Café Central she is still going strong. Not focusing on Mexican fare (Roetzer said there are plenty of Mexican restaurants in El Paso) she broadens the culinary palate with options such as Roasted New Zealand Rack of Lamb Marinated in Raspberries and Mint.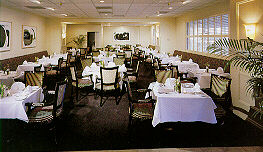 Chef Roetzer has been a user of ChefTec since 1998 and uses it every day for invoice and price tracking. Being able to catch vendor price changes is the biggest help to her.
"Purveyors will try and tell you they have not increased their prices. I love being able to open my laptop and show them the price increases through ChefTec," said Chef Roetzer.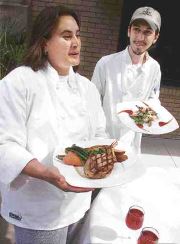 With price tracking a price is automatically flagged if there has been a change since the last purchase. This feature in ChefTec saves users time and money when purchasing.

"I recommend ChefTec to everyone running a restaurant. I don't know what I would do without it," said Chef Roetzer.

Chef Roetzer with Sous Chef Apolo Salazar


Culinary Software Services, Inc. • 1900 Folsom Street • Suite 210 • Boulder, CO 80302 USA • (303) 447-3334
Copyright © 1995-2003 by Culinary Software Services, Inc. All rights reserved.