Menus in the Drafting Room Abound
With two locations, The Drafting Room is known not only for an extensive beer and scotch menu, but also as a fine restaurant. The beer menu consists of over 20 rotating taps and over 100 different bottled beers. The Drafting Room provides guests a vast selection of the finest handcrafted beers, micro-brews and seasonal releases from the world's greatest breweries.
Another extensive menu is the selection of single malt scotches. The Drafting Room pours over 70 different single malts from all regions of Scotland. To introduce novices to the world of scotch, The Drafting Room provides "scotch tastings," which are samples of scotch to help educate consumers without breaking the bank.
Wrapping up the entire operation is the restaurant menu. Offering dishes form Phyllo Cheese Steak to Louisiana Gumbo the creative, contemporary American menu is created from scratch and rotates three times a year. Seasonal items are utilized in daily specials and the large menu is executed with a team oriented kitchen staff.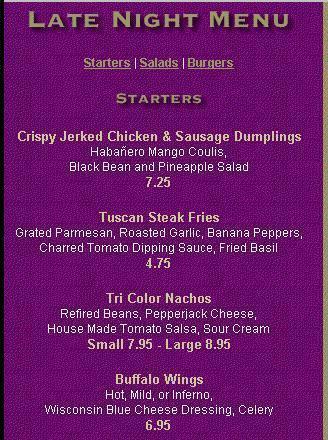 The Drafting Room opened its first location in Exton, PA in 1994. With almost immediate success another store was planned in Spring House, PA, which opened in 1998. Helping to manage the extensive restaurant and liquor menu is ChefTec. At each location a Chef and Sous Chef work with the program for inventory tracking, price changes, costing new menus, creating orders and recipe maintenance.

ChefTec creates a food history which helps us maintain communication in the kitchen. When a Chef is out, the Sous Chef picks up his duties, and ChefTec is the record of everything that was ordered or received during the Chef's absence," said Andrew Weintraub, General Manager of The Drafting Room. "By using one program for all our back office functions it is easy to see what has occurred. Our Chefs and Sous Chefs use ChefTec every day.

The Drafting Room also uses ChefTec to help with liquor ordering. Since the operation is part of the state liquor system ordering needs to be efficiently organized to alleviate shortages. Weintraub set up all liquor to be ordered by pars. Liquor inventory is taken daily and if an item is below par an order is automatically generated for that item. The order is then faxed to a state liquor store and it is ready for pick up the next day.

Another area where ChefTec is used is in the tracking and ordering of small wares, such as tongs, paper towels and plates.

"ChefTec helps us avoid mismatched small wares," said Weintraub. "For example, if a strainer breaks we might have ordered three strainers before we got the one we originally purchased. With ChefTec we have a record of what we purchased, so it is easy to reorder the same item. In fact, ChefTec creates the order for us!"

The Drafting Room - Exton
635 N. Pottstown Pike
Exton, Pennsylvania 19341
phone: 610-363-0521

The Drafting Room - Spring House
900 N. Bethlehem Pike
Spring House, Pennsylvania 19477
phone: 215-646-6116

www.draftingroom.com