Elegance is redefined at the Aldrich Mansion. Located on the Narragansett Bay in Rhode Island, this majestic seventy five acre estate has been a tower of grace for over 100 years. Built by Senator Nelson Aldrich in 1896, over two hundred craftsmen were commissioned to create the structure. Sixteen years after construction began the mansion was complete, with seventy rooms, multiple dining rooms, sitting rooms, a grand marble staircase, terrace, and more. As well as being a popular site for weddings and anniversaries, the Mansion's 20th century claim to fame comes from being used as the location for the movie "Meet Joe Black".
Chef Al Langeveld has been the Executive Chef at Aldrich Mansion for over 13 years. The Mansion keeps busy year round with catered events, and Chef Langerveld works hard to make each event a special memory.
"We do forty to fifty weddings a year. This is a breathtaking location. People come from all over to be married here," said Chef Langeveld "Although we have a set menu, if the customer has a special recipe they want us to create we try and accommodate them."
Chef Langeveld became a ChefTec user in April of 2001, after seeing a demo of the software at the Northeast Foodservice & Lodging Show in Boston, MA. He then began using all three ChefTec PDA modules in July 2002.
"ChefTec is the best thing since sliced bread! I made back my investment in 2 months and have dropped my food cost by 7%, said Chef Langeveld. "I have all three PDA modules, which help me with inventory, ordering and recipes. My office is offsite and I used to scribble recipes and notes on paper. Now, with PDA Recipes, I can write it on the PDA and then hook it to the computer and all my information is there. No more lost recipes!"
Chef Langeveld has installed ChefTec on his laptop computer. This has allowed him to take ChefTec home to create orders and production sheets for his staff. He remarks how his paperwork has been cut in half and his inventory is under control by using ChefTec PDA.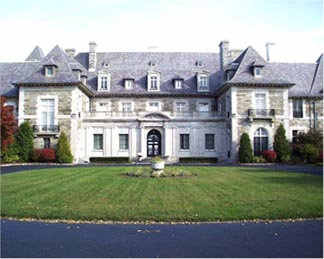 Contact the Aldrich Mansion at:
Phone: (401) 739-6850
836 Warwick Neck Avenue
Warwick, Rhode Island 02889
http://www.aldrichmansion.com



Culinary Software Services, Inc. • 1900 Folsom Street • Suite 210 • Boulder, CO 80302 USA • (303) 447-3334
Copyright © 1995-2003 by Culinary Software Services, Inc. All rights reserved.