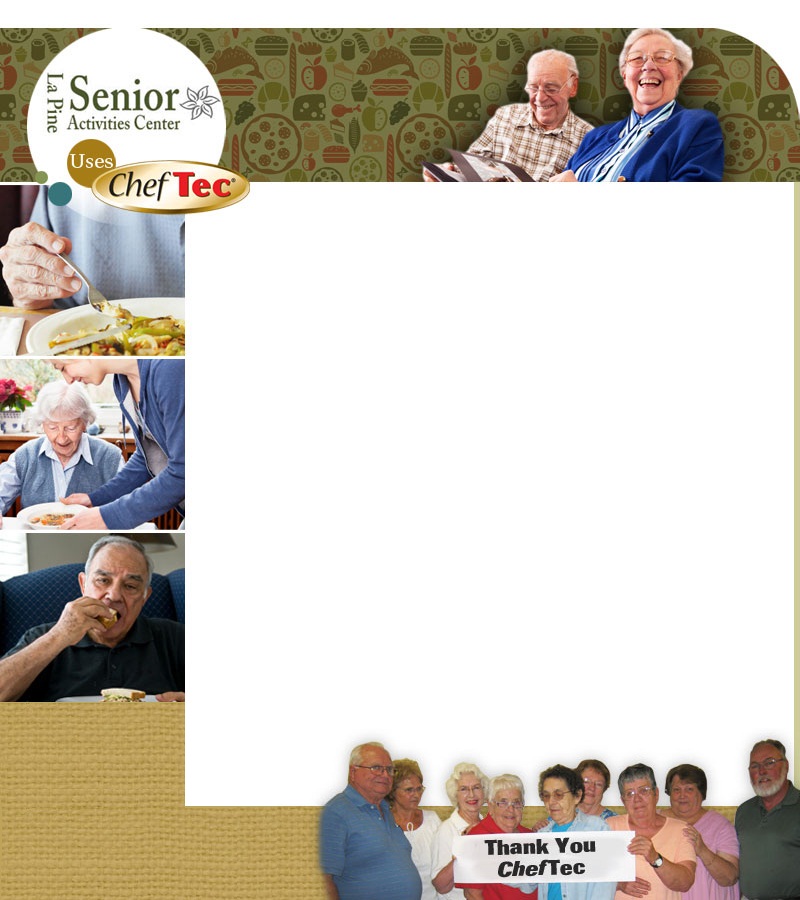 LA PINE SENIOR CITIZENS INC.
In September 2011, La Pine Center (LPSC) contracted with Central Oregon Council on Aging (COCOA) to provide hot lunch meals to La Pine, OR and the surrounding areas. They provide a hot lunch for 120-200 people per week. They ask for donations but serve anyone who comes through the door regardless of whether or not they are able to pay. The meals are prepared from an old edition of ChefTec's "Food for Fifty" and are approved monthly by a registered dietician.
La Pine Senior Activity Center provides congregate meals on Monday, Tuesday and Wednesday. They only charge those under age 60. For those over 60, they ask for a donation of $3.50. However, if the person cannot afford the donation they are not required to pay. LPSC would like to expand their current three-day-per-week program to five days per week. They also do special catering functions like the Antique Car Show and various dances.
Bud McKinley of La Pine Senior Citizens, Inc. approached Culinary Software Services because the software they were using was limiting and was not owned by LPSC. As a recipient of the ChefTec Fund, the copy of ChefTec will belong to LPSC and it will allow LPSC to order from multiple suppliers. Doing shopping at multiple sites manuall has become cost and time prohibitive. ChefTec ordering will speed up this process. LPSC will also be managing recipes and doing inventory control, thereby saving even more time.
La Pine Senior Citizens, Inc.
Bud McKinley
16450 Victory Way
La Pine, OR 97739
541-536-6237