Works with Pro and Premium editions of QuickBooks, as well as Canadian editions of QuickBooks.

Product Description:
Seamlessly transfer invoice information from ChefTec to QuickBooks. Get the best out of both systems while eliminating double data entry.

Use ChefTec, ChefTec Plus or ChefTec Enterprise Edition for:
Recipe & Menu Costing


Inventory Control


Ordering. Automatic based on Pars, Bids, etc.


Sales Analysis, Perpetual Inventory/POS Interface


Calculate Overall Percentage Food Cost


Works with Handheld PDA devices


Requisitions & Transfers


Nutritional Analysis



And then...

Transfer a summary of your invoice detail from ChefTec into QuickBooks


Whether you're a chef, restaurant owner, caterer, multi-unit manager or foodservice professional, ChefTec Software helps you stay on top of your business. Operations large and small, throughout the US, throughout the world, have improved their profits with the power of our software solutions. Depending on your specific needs, there is a product that's right for you: ChefTec, ChefTec Plus, or ChefTec Enterprise.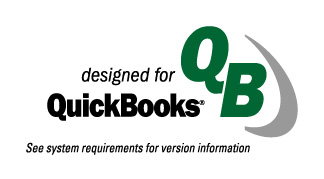 "Small businesses have varying business needs, and may use software such as ChefTec in addition to QuickBooks to manage their finances," said Mark Mercow, vice president of the Intuit Developer Network. "By working together, Intuit and companies like Culinary Software Services are helping small businesses get the most out of their software in the most efficient and cost-effective way possible."

"This is something I have been wanting for a long time. I've used ChefTec and QuickBooks for years and I'm thrilled that I can now transfer my invoices from ChefTec into QuickBooks so easily," said Pete Koutroumanis, owner of Aspen Gardens Restaurant in Litchfield, CT.
QuickBooks Data Integration for ChefTec costs just $395.00 (in addition to the cost of ChefTec) and can be installed in minutes.


Frequently Asked Questions:
Q: How does ChefTec integrate with QuickBooks?
A: Once the interface is installed (happens on first use), a summary of the invoice is automatically sent to QuickBooks upon completion of the ChefTec invoice.

Q: If I start with ChefTec can I upgrade to ChefTec Plus later? Will I still be able to use my QuickBooks interface?
A: Yes, upgrading is easy. All ChefTec products are built so users can upgrade from ChefTec to ChefTec Plus, and even from ChefTec Plus to ChefTec Enterprise Edition. Any interfaces that you have previously installed will be accessible when you Upgrade products.